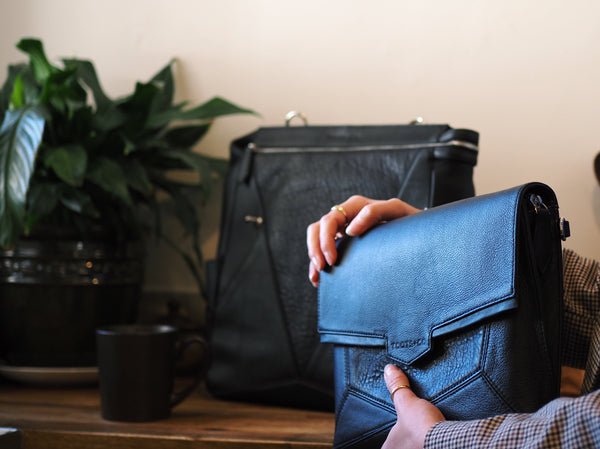 CONNECT COLLECTION
Our Iconic Connect Collection based around a simple concept   
TWO BAGS IN ONE    'Attach and Detach'
A  tote or backpack to hold all the items you need for your child, work, gym or travel.
Integrally paired with our detachable cross body bag THE ORBIT that attaches to the outside, seemingly as a pocket just for your essentials, keys, phone, wallet, lipstick etc,
A clear division of possession - Mother and Baby, Work and Personal - ready to detach anytime.   
Available individually and as bundled sets to suit your lifestyle.